2023.03.26
Mass customization infrastructure for the Internet 〈Printio〉
Hello, we are 〈Printio〉. We are a print-on-demand company based in Tokyo.
We are an built-in manufacturing service, We provide you with the "manufacturing" functions you need for your business, and integrate them into your site or application.
ABOUT US
Printio's software and APIs are used by companies of all sizes, from startups to large enterprises, to enable stockless e-commerce sales businesses, small-lot material procurement, analogising and materialising digital content, such as transforming digital data present in your service into goods (e.g. printing designs created in the Service on T-shirts), and online business management.
WHAT WE DO
We develop production management systems for factories and order and supply services for businesses.
The factories to which we place orders are spread all over Japan. The Japanese factories are not general factories that span the range of items and methods, but rather a group of specialized factories that are becoming more focused and segmented. We smoothly distribute the orders we receive to such highly specialized, item-specific factories throughout Japan.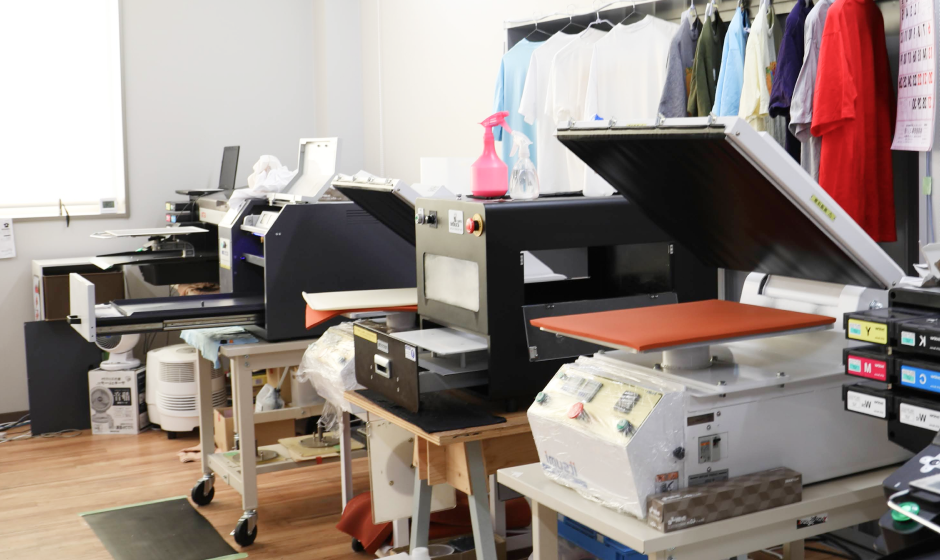 There is a reason why we are able to distribute orders to factories all over Japan. It is because we provide easy-to-use, easy-to-understand production management systems and process management systems to factories across Japan that have not yet digitized their processes.
BECOME A PARTNER
If you are looking to expand into Japan and are looking for a print-on-demand partner in Japan, or if you are looking for a suitable print production facility in Japan, Printio can help. We would love to be your partner.
We will introduce you to the right factories throughout Japan and get you on board. If we do the job together, the products designed in the world will be manufactured in Japan and delivered to everyone in Japan. Let's work together for such a carbon neutral world!
If you are interested, you can always contact us using this form. The form is in Japanese, but in order from top to bottom: "Company Name," "Department," "Name," "Email Address," "Inquiry Item (just choose "Ask in English")," and "Online with Zoom. (Please check the box only if you wish to have an online meeting via Zoom), and "Free description of your inquiry".
We look forward to working together with you, thank you.